This experience engages your senses and immerses you in a world of action!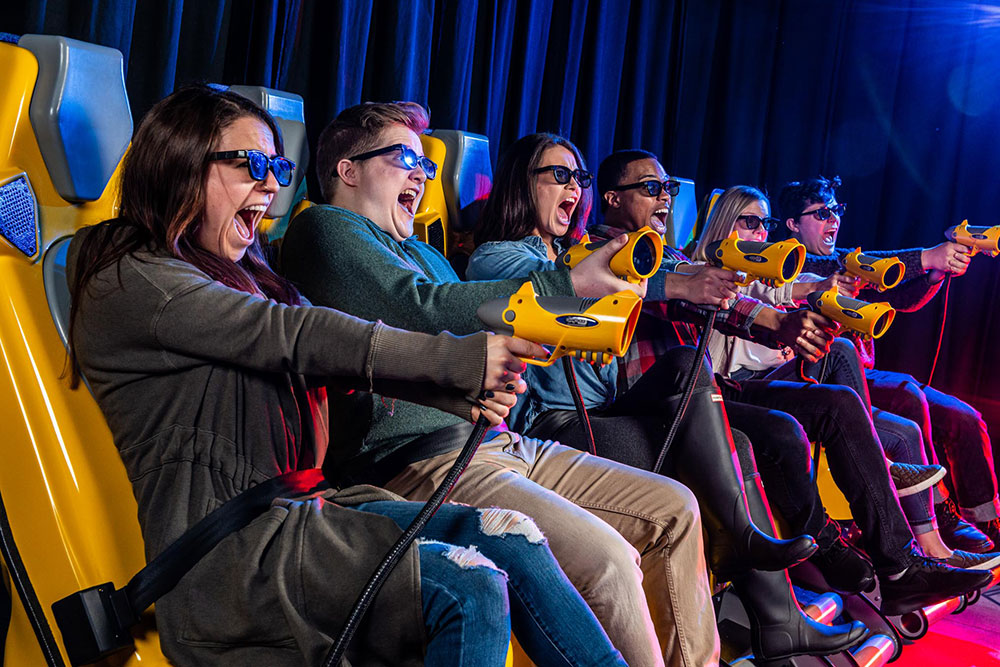 XD Dark Ride is a multi-sensory, interactive attraction with a 3D screen and laser blasters to take you on a immersive adventure.
Up to 8 riders at a time compete for the top score while feeling the wind in your hair and the earth moving below you. It will leave you with that same feeling that you get from riding a roller coaster or killing creepy clowns.
PRICE: 45 Gigapass Credits per Rider
(*) Pricing does not include applicable taxes.